Fall is here, and I seriously can't hide my excitement. Chunky knit sweaters, cute booties, Halloween, Thanksgiving…football! So you know what that means, right? No more gladiator sandals, denim shorts, maxi dresses, and tank tops. That also means it's time to clean out that closet of yours in order to pave the way for the goodies to come. In my old age, cleaning has been something I've looked forward to. The reward of having an actual reason to shop after I'm done made me that much more giddy to get down to business. And y'all, it was time.
My closet had gotten out of control, there was crap everywhere. So much, in fact, that I couldn't find anything I needed. I lost two cardigans, a pair of leather joggers, and a moto jacket. Enough was enough, I was tired of being a slave to my cluttered closet. I was tired of digging and digging for one missing shoe only to lose the one I started with in the aftermath. And I was so over losing one piece, re-buying it, and finding it a couple days later once I didn't need it anymore. The process was smooth and took a lot less time than I thought it would (I had sooo much crap piled up). So if you're looking for tips to whip your wardrobe into shape, keep reading.
---
1. Dump It
Designate any open space available to you and dump your closet in it's entirety. Shoes, clothes, scarves, magazines, everything. Dump it. If you have shelving units, shoe trees, or any other kind of organizational tools yank those out too; a plain, empty box is what we're going for.
2. Organize the troops
Once the contents of your now empty closet is in the designated space start grouping it all by categories. I put all the casual tops, jeans, skirts, and shorts together until everything is completely separated in piles. I like to group all my work clothes together in rubber lockers,  this is what I wear about sixty percent of the time and I need those pieces to be easily accessible.  I hate having to dig for them…which is usually why my closet gets messy. During this phase I usually crank up my iTunes and sing very loudly (off-key). Feel free to do the same, it makes the process a little more fun and a lot less like necessary adulting.
3. Assess the wreckage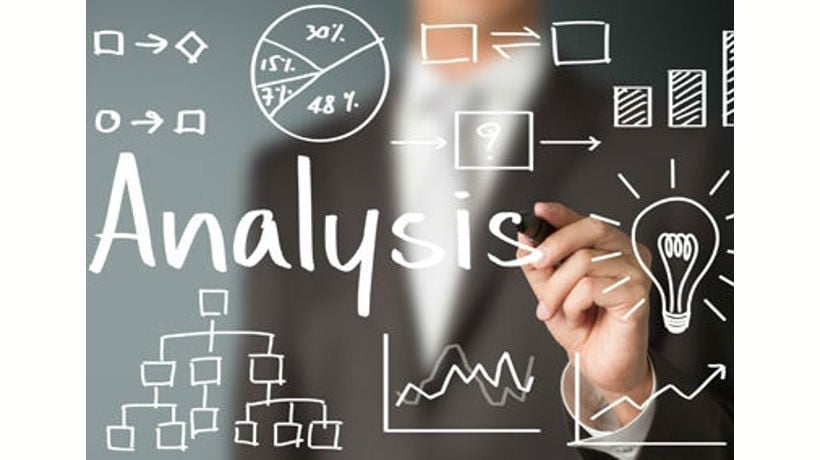 As you're grouping everything, take note of the pieces you currently have. Keeping this in mind will stop you from impulse buying and re-buying pieces you already have a good amount of. Take an inventory of  what kind of staple pieces you have, and how many. How many pairs of jeans? How many pencil skirts? Blouses? White t-shirts? Little black dresses? These are the items that will stay current in your closet rotation no matter what season it is. If you have to make a list, then by all means do it. Take it with you while you're shopping so you know what items to get that compliment each of them.
4. Trash the extra sh*t
Toss everything you haven't worn in thirty days. If you haven't touched it in a month, chances are you won't in another. This is stage where I say au revoir to last season's items. This step is very therapeutic because you're literally making room for better things that suit you. I find it kind of symbolic: I'm getting rid of the things that I've outgrown for newer, cuter things that fit the current season of life I'm in. Perhaps I'm looking too much into it.
*shrugs*
Also, get rid of anything that doesn't belong in the closet. Extra bathroom towels, magazines, books that you haven't read in months, ect. Find the proper place to store that crap, your closet is no place for any of it.
5. Round up the undesirables
Take everything you're getting rid of and bag it up for donation. I was thinking about selling some of my things on one of those apps or at Plato's Closet, but I decided against it. For one, those app things take too much time and I wanted that sh*t gone like ASAP. And Plato's be playing games, so I decided to donate it to Goodwill. I figured it was the right thing to do, why not pay it forward and help someone get a job at the same time?
Okay so now that you've organized everything and gotten rid of all the extraness, you're probably wondering how the hell you're going to finesse this stuff back in that empty box. Well, darling, I got you on that too. Here are some things that worked wonders for me:
---
Use wasted wall space
Instead of hanging fifty-two scarves on hangers, thus taking up valuable rod space, attach a towel bar to your wall to create a super cute way to display your collection on unused wall space. The inside door of your closet is perfect for this.
Keep your top shelf in formation
Shelf dividers are about to become your new bffs. These babies keep everything on top separate and they prevent piles from toppling over if you decide to fold some things. But I like to use them with this next item.
Canvas storage bins
I'm extremely uncoordinated, and the last thing I want is to have a heavy rubber bin knock me clean out. I can see it vividly: my arms stretched overhead, straining to get hold of a bin full of sweaters. I get a handle on it, but then it slips from my grasp and BAM! Retrograde amnesia. The great thing about the canvas route is that they aren't heavy, and they're super easy to move around. So if I do have an accident, which is inevitable, I won't die from head trauma. I also like to color coordinate each of them so I know exactly what I'm reaching for.
Double-duty storage
If you're going to add storage to your closet, go for pieces that offer the opportunity to multitask. This tall, narrow shelf holds accessories on the top and shoes on the bottom. It's a shoe rack and a vanity all in one, plus it frees up a lot of space for other things.
Label like a maniac
Have you ever gone to your grandma's and opened a tin of Christmas cookies, only to find out it was really a sewing kit? Not labeling your closet bins offers the same level of disappointment. Labeling also keeps the chances of you throwing random crap together relatively low, and it just makes everything look much neater and structured.
Add a (chic) mirror
Mirror mirror on the wall, who has the chicest closet of all? You do, my dear. Putting a mirror in your closet is a great move because it means you won't have to take out your clothes to examine your outfit. And you'll be much more likely to put the items that didn't make the cut right back where they belong.
Label (yes, again) your laundry
Organizing your clothes as soon as you're done wearing them is sure fire way to eliminate clutter. Why waste ten minutes sorting on laundry day when you can jump right to business? Organized, efficient, and effective.
Do you have any closet cleaning tips? Tell me your favorites in the comments so I can give them a try too!
Stay beautiful