These style "bloggers" have some serious explaining to do. I'm all for great threads, and they look awesome, but you don't have to break the bank to look chic. I see all these great pictures and witty quotes, but not too many posts about how get great clothes on a Ramen noodle budget. Again, I'm not trying to take anything away from these ladies and their tremendous success, but how is this helping the readers? As a blogger, I have to keep in mind that everyone who reads my material isn't always sitting court-side at the Knicks game or vacationing in the Hamptons every other weekend. Most people can't be at Fashion Week, and my job is to bring it to you guys *end of rant*. If you have champagne ideas but you're on a kool-aid budget, I got you, just keep reading.
---
1. Eighty-six the cheap plastic buttons on your coat or blazer to make your look more chic.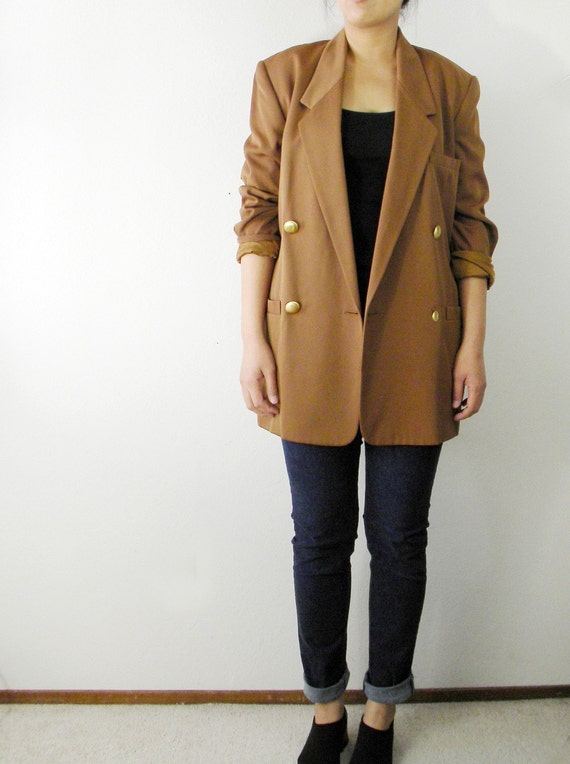 ---
2. A good embellishment can be pricey, so go for a simple bag without too much hoopla (i.e. glitter, sequins, and logos).
---
3. Kick your faux leather pumps to the curb and go for ones in faux suede, they look way more posh. 
---
4. Wrinkled clothes are a no-no — invest in a steamer.
---
5. Buy a slip! Inexpensive clothing usually isn't lined properly, and a slip will prevent any and all wardrobe malfunctions (you never want to be that girl). It'll also help your garments achieve a better fit and give them a more elegant flow.
---
6. When deciding on what pieces to buy, keep the fabric in mind. Tweed, cotton, and linen often look high-priced, even if they aren't. Think quality.
---
7. Pilling knit pieces will have you looking hobo-chic (and that is not a compliment, despite what the hipster at your local Urban Outfitters tells you). A fabric shaver will take any outfit from drab to fab, and all for a measly $8 at Walmart. Go get one.
---
8. Find a tailor and devote your entire wardrobe to their magical genius. Sure, you'll be ponying up more money on the front-end, but pieces that are customized to fit your body will always look more expensive.
---
9. Whatever it is, get it in black. It has a lovely way of concealing the telltale signs of being an inexpensive piece. Plus, everything in black always looks way more chic.
---
10. Cheaper coats and dresses often come with their own belt or sashes–swap them out for better looking ones. This will hide their humble beginnings.
---
11. Pamper your footwear. You should take your heels to a cobbler for a good cleaning and to get the heel caps replaced, even if they're inexpensive. Nothing looks worse than shoes that say, "All my life I had to fight…"
---
Stay beautiful my loves ❤