What's on my wishlist for Christmas? Take a look 🙂
YSL Top Secrets Flash Radiance Skincare Brush- $55
This stuff is amazing, and its perfect for those of us who lead a fast-paced life. Its super ingredients, Grains of Paradise and Caffeine, instantly zaps signs of stress and fatigue. Grains of Paradise? What high functioning human being wouldn't want some of that? In addition to refreshing your complexion, it's silky-smooth finish leaves your skin feeling flawless and primed for your makeup routine.
2. MAC Studio Finish SPF 35 Concealer- $18
I love how this gives me full coverage but its still lightweight. Its loaded with antioxidants derived from Vitamins A & E, is waterproof, and long-lasting. And it can be worn alone without a foundation, which is the main reason why its one of my faves.
3. BDG Sequin Twig Mid-Rise Jean- $89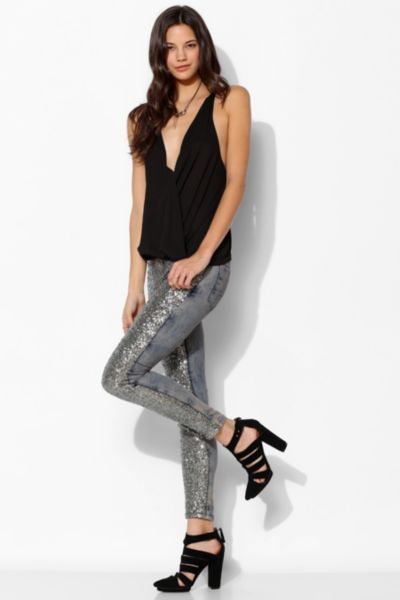 Cuuuuuute! I want them!
4. Miu Miu Madras Leather Plush-Satchel- $1,299.99
Hello beautiful 🙂
5. An all expense paid trip back home- Pricess
I am so very, terribly homesick 😦 I hate that I'm so far away from those that mean the most to me. But on the bright side, I get to see and talk to them on a somewhat regular basis thanks to Skype, Facetime, and Glide. It sucks that I can't be with them for the holiday, but next time I come home it WILL be epic 🙂
What will you be asking dear old St. Nick for this Christmas?