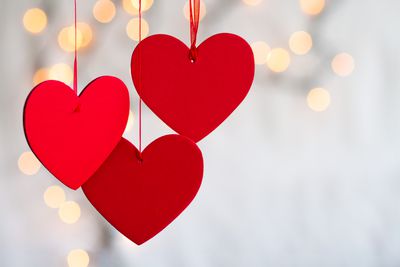 For many, Valentine's Day is a time where you pour out your heart, appreciation, and adoration for the one you love. But, if you're like me, it's scressful. What do you do? Where do you go? Should you book reservations? Do you get him a gift? What is this even for?!!! Regardless of where you are in your relationship, February 14th ain't easy. So I've come up with a guide to help plan the perfect date depending on the stage of your relationship.
---
Sort-of-kind-of-a-thing: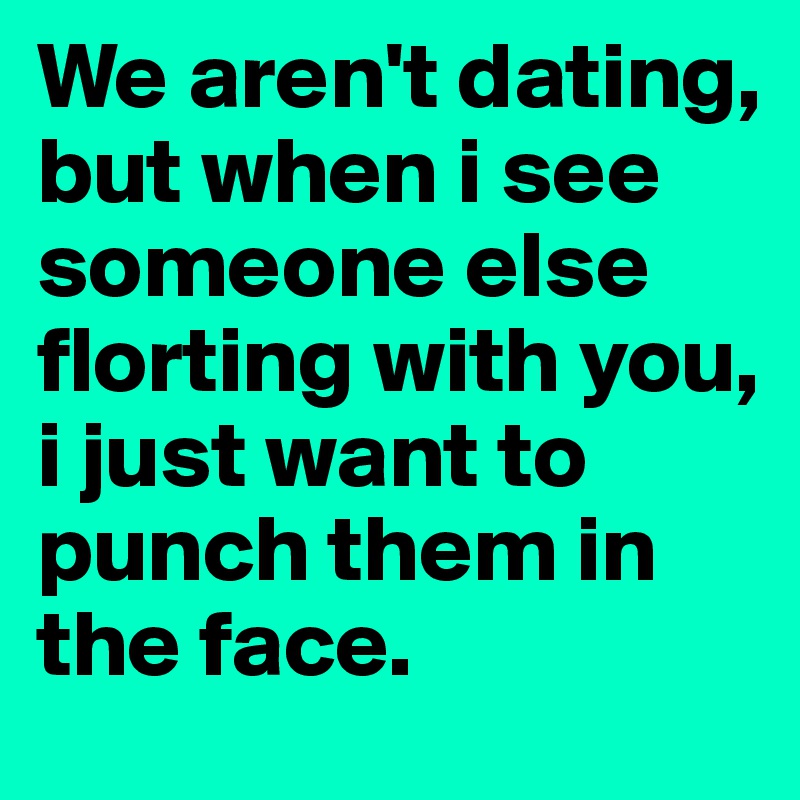 You're not really official yet, but you feel something brewing between the two of you. Maybe you've just met, or you've decided to take your friendship to the next level. Whatever the case, this is chapter one of your love story. So make Valentine's Day fun rather than killing yourself trying to be too romantic.
Date Ideas:
Take a cooking class together: Learning how to cook a meal is perfect because it stamps out those awkward lulls in the conversation. It gives you the chance to bond and it opens the door for you guys to do more things together in the future. If you're in the Atlanta area, Hal's Kitchen has some great cooking classes for V-Day that won't break the bank. Check them out here.
Hit up a skating rink: When was the last time you went skating? Like middle school, right? Sure, you'll be falling on your ass all night. But you'll be falling together, which is the best part.
Show each other your favorite spot in the city: Are you a museum fanatic? Or is there a hole in the wall taco joint that you just can't live without? Wherever your honeycomb hideout is, take your boo there and explain why it's so special to you. This will give you both a chance to get to know each other on a deeper level, and you'll be way more relaxed because you're in a familiar setting.
Go chocolate tasting: Boxes of chocolates are for amateurs, and this is the big leagues. The Xocolatl Small Batch Chocolate Micro-Factory in Atlanta has tours and tastings for $25 a person. A small drop in the bucket for a fabulous night of chocolate covered bliss. You can buy tickets here.
Visit your local aquarium: Aquariums have a knack for bringing out the kid in you, so why not get lost under the sea with your boo thang for a couple hours? The Georgia Aquarium has this ticket special called Imagination Nights that gives you 30% off general admission if you visit after 4pm. You'll get to see the entire aquarium and the AT&T dolphin celebration for $27! You can nab tickets here.


---
Going steady:
You're officially an item and, while you'd think the anxiety of making a good impression on your sweetheart goes away, I'll let you in on a little secret. It doesn't. Whether it's your first Valentine's Day, or you've been together for a while, you definitely want to make it special. Feel free to to let the romance bloom.
Date Ideas:
Kick it old-school: Do the classic dinner date at a fancy restaurant, or one that you both enjoy. Just remember to make reservations in advance, it's Valentine's Day so please believe all the restaurants will be lit.
Take a dance class: Salsa, ballroom, Hip-hop, the possibilities are endless. When you're dancing together, you have to pay attention to one another and communicate both verbally and non-verbally. It also builds your self-esteem, which is great for the relationship. Groupon has some great deals for classes in the Atlanta area, check them out here.
Play hooky: Take the day off from work and enjoy each other's company. Do breakfast in bed, enjoy an afternoon at the park, or go catch a matinee. Work, bills, kids, and the like often distract us from our partners and the responsibility we have to continuously put in the work to keep the relationship strong. Use this time to reminisce about how and why the two of you fell in love in the first place.
Get to know each other over a bottle of wine: You may feel like you already know your honey in and out, but that isn't necessarily the case. Sure, you know his favorite color (black) and that he has a great relationship with his mother. But there are loads that he hasn't yet shared, and even more that you haven't shared with him. Pop open a bottle of your favorite wine, snuggle up on the couch, and pick each other's brains. You'll be surprised what you discover and, after the conversation, you'll feel way closer to them.
Give each other a massage: Professional massages are one of life's treasures, but what could be better than receiving one at the hands of your love? Grab a bottle of massage oil, set the mood with candles and soft background music (Spotify has an awesome Spanish Guitar playlist), and give your love at least 30 minutes of massage bliss. They can show their appreciation by returning the favor, and make sure they don't forget those toes.
---
Seriously Committed:
The two of you feel really comfortable with each other, which means you can be romantic without taking everything so seriously. Maybe you're married, been dating for a year, or you've been together since Jesus Christ was a little boy. Whatever the timetable is, you guys can be romantic while also having a good laugh.
Date Ideas:
Go karaoking: You always catch each other singing in the shower, so why not put those mad skills to use at your local karaoke bar? Throw back a couple shots, grab a mic, and belt out your favorite jams with your love. Not a singer? Even better! You don't have to be Beyonce to have a great time. And, even though you're taken, that doesn't mean you can't give the world's best performance of Single Ladies.
Visit the botanical gardens: Bouquets of flowers are sweet, but a trip to the botanical garden? Breathtaking! The Atlanta Botanical Garden has tickets here for $22 a person. You can mosey through the garden at your own pace, take in all the beautiful flowers, and even grab a bite to eat at the garden's Longleaf Restaurant (you should definitely make reservations).
Go away for the weekend: Grab your sweetie, pack a bag, and get away for the weekend. You can book a cabin in the mountains, go camping (if you're brave), or fly out somewhere you've been dying to go. You could even decide to stay in the city, book a room, and relax all weekend. Wherever choose to go, just make sure the two of you make some time to spend together uninterrupted. This will give you guys a chance to connect, unwind, and put life on airplane mode for a few days. By the end of the trip you'll be recharged and ready for the week.
Celebrate on a different day: Let's face it, Valentine's Day is a big deal for a lot of people and most places are sure to be booked to high hell. Why not pick a day after the 14th to do something special with your love? That way you'll get to avoid the crowds and celebrate at your leisure.
Swim upstream: Everyone and their mama will be packed like sardines at restaurants, huddled together over candlelit steak and salmon. And, while it's a great idea (I mean, hello? Food and booze!), it's kind of typical. Why not ditch the fancy schmancy restaurant and hit the arcade for some laser tag? Ride in a hot air balloon, fire off a few rounds at a gun range, or give him that WERK in paintball. Mix it up, because doing the same old thing repeatedly can get you stuck in a rut. Let loose, have a blast, and take lots of usies.
Well my dears, I hope this gave you some good ideas and took some stress off planning the perfect V-Day. What's your most memorable Valentine's Day with your sweetheart? Comment below and let me know!